Archive for May, 2009
Tuesday, May 26th, 2009
Mindflower, Thorn is now officially unleashed!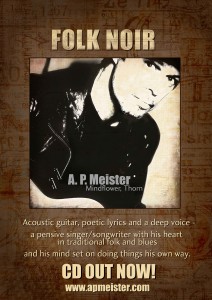 Poster by Anna Rex
Sunday, May 24th, 2009
Good evening, visitors! While making  "Mindflower, Thorn" I recorded a demo version of a thirteenth song, "Crown of Thorns". If you'd like to hear it, just click below.
Thursday, May 14th, 2009
Mindflower, Thorn will be available on CD Baby, iTunes, Amazon, Spotify and all other possible and impossible internet outlets. You will also be able to buy it directly from my own record label OneLostSoul, just click the OneLostSoul button here on my website.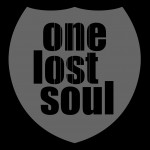 Otherwise… not enough time to play the guitar and write at the moment, listening to a lot of Nick Drake, Neil Young and Dylan's "Good as I been to you", working too much, reading Robert Musil…